The designer behind Pascal NU, Devon Stonebrook, applies her background in architecture to building bags.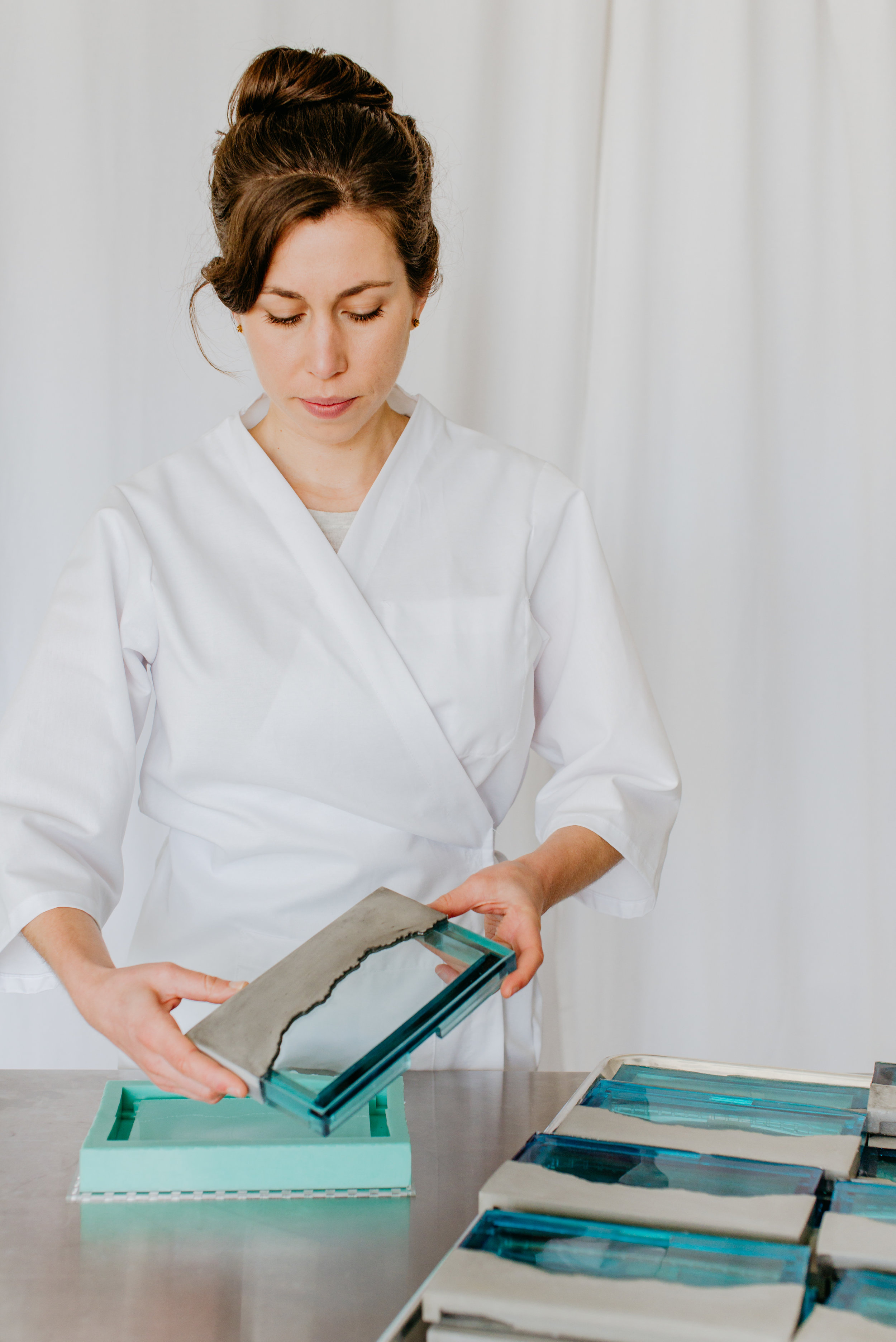 Bold materials ranging from concrete to resin are transformed into bag structures through rigorous prototyping and unconventional mold making techniques.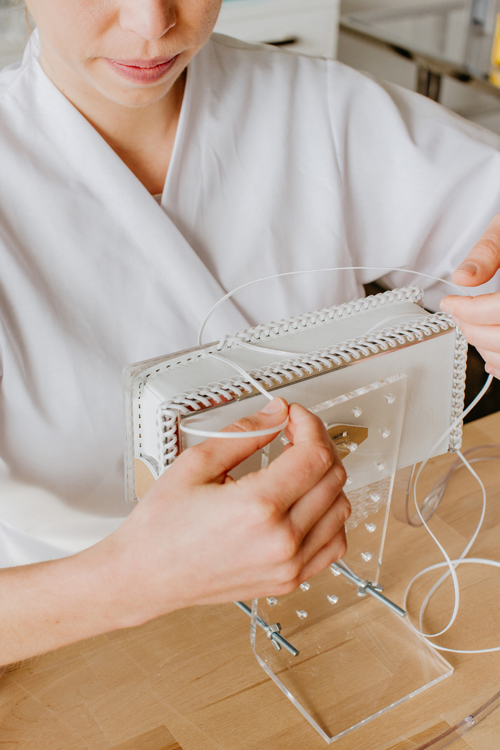 Devon designs each bag by combining hand assembly and laser cut fabrication, a technique which offers precision and customization that you won't see in mass production.
"I develop and fabricate everything from scratch, starting from flat sheets of acrylic and leather hides," says Devon. "All of my handbag and accessory structures -- the hardware, handles and straps -- are entirely original and crafted in house. In a market that's so saturated and constantly borrowing from old conventions, I crave originality and quality craft, which I've worked tirelessly to embed into Pascal NU".